About Hao2.eu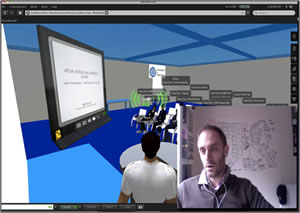 Hao2.eu is a social firm promoting the use of the latest in creative and digital technologies for inclusive innovation. We proactively engage with partners in the EU, commonwealth and China to achieve our objectives.
Since early 2010, we have been researching the potential and applications of 3D virtual world technologies. We now offer a range of innovative 3D virtual world products and services. These help organisations improve services, especially for people with disabilities.
Our team, 80% of whom has autism, is creative, diverse, dedicated and highly skilled.
Hao2.eu (pronounced "how to") is a Crown Commercial Supplier of award winning 3D Cloud Services on the Digital Marketplace and Specialists and Outcomes Framework. Our 3DNovations solutions enable public services to offer an engaging convenient 3D cloud alternative to traditional delivery methods which fail to meet many service users' needs.
Winner of the CBI / Nominet Trust Most Innovative Internet Business 2012, Hao2.eu is a "thought leader" for its ground breaking work harnessing the potential of 3D technologies.
Our customers and partners include NHS, Department of Health, Department of Education, Department for Work and Pensions /JobCentre Plus, universities such as University of the West of England and SmartLab at University College Dublin, charities such as the National Autistic Society.
Recognition of our innovative work is growing and our achievements include:
awarded South London Business Best Equalities Employer (Kingston) in 2010
finalist for URAC Care Consortium International Health Promotion Awards, Rome 2011
winner of Nominet Internet Awards 2012 CBI Most Innovative Business more...
finalist for the BBC Make It Digital - Ones to watch
finalist for the 2015 TIGA Games Industry Awards
| | | |
| --- | --- | --- |
| | | |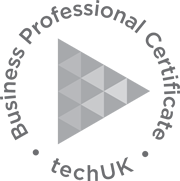 Hao2.eu achieved the techUK Business Professional Certification in 2011; our reaccreditation in 2015 confirms that our systems and processes, especially regarding quality and customer service, meet industry standards.


Hao2.eu takes great pride in the talent of its diverse workforce and is a member of Social Firm Wales who are supporting inclusive social enterprises in innovative ways.
Come and visit us in our virtual worlds. For your personal login please contact us at info@hao2.eu
Partners
We work with a range of different partners in the EU, commonwealth and China to research and develop 3D virtual world technologies.

Our partners work with us to research and demonstrate the potential of 3D virtual world technologies to save money, improve quality and meet customer needs better.

All our projects apply user led design principles and create new training and employment opportunities, especially for people with disabilities such as autism.

Berkshire IT Support offers IT support, website and web-based programming solutions for small businesses.
Berkshire IT Support also offers managed hosting solutions for its clients. Berkshire IT Support works along the M4 corridor.
---

HIVE-RD is an innovative 3D visualisation and multimedia company located in London. Its services range from architectural rendering and product design imagery through to virtual world assets and 3D printing.
---
Partner testimonials:
"...working together to create and evaluate virtual worlds by and with users on the autism spectrum-very exciting times ahead!"
Researcher, Greenwich University 2011
"There is clear potential for these technologies to help transform lives"
Remploy 2012
Impact
Nicola Herbertson talks about why RRI is important to all businesses
CEO & Founder of Hao2.eu talks about why RRI is important for all businesses - especialy in the games and tech industry - and how by using RRI business can help tackle social challenges in a positive and cost effective way
3DNovations Shortlisted for inaugral EFARRI RRI Tools Award
We are delighted that the talents of people with autism are showcased here along side 14 other inspiring Responsible Research and Innovation projects / initiatives that were recently shortlisted for the inaugral #EFARRI @RRITools award and look forward to working with them in the future.
Press Release
Showcasing in China
CEO of Hao2.eu and Trustee of Autus with @SMARTLAB and @AllTheseWorlds1 showcasing to Senior Academics from NE Normal University in China potential of #3Dnovations @RRITools to unleash talent and change lives of people with autism by building digital skills for employment and partnership working with UK governments Department for Work and Pensions.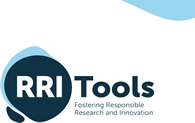 Training Showcase: Hao2 This showcase by @RRITools describes the way in which Hao2 has implemented Responsible Research and Innovation elements and how the company has benefitted form doing this.
Training Showcase: Hao2 | Nikki Herbertson about Responsible Research and Innovation
KTI Award Finalist 2016 UCD & HAO2 Consultancy
Thanks and congratulation to Prof Goodman and @SMARTLAB team for being shortlisted for this prestigious award - looking forward to expanding our inclusive innovation and collaborative R&D with new partners in EU, commonwealth and china
SMARTlab's Top VR Projects Featured on TV3
The Gadget shows interviews Professor Goodman from @SMARTLAB about how inclusive design appraoaches have been key to the growing success @hao2eu #3Dnovations @RRITools
J2E Journey to Employment Overview
Thanks to Alex Goodman for creating this video case study showing front line Department of Work and Pension Jobcentre Plus staff embracing responsible research and innovation principles to explore with their customers, SMEs, charities, universities and education providers how @hao2eu #3Dnovations @RRITools can help DWP customers on their journey to employment
Local Offer
Our 3DNovations products and services are increasingly being used around the UK by local authorities, community partners and autism partnerships to improve work related opportunities and outcomes for people with autism and complex needs. This map shows where you can find information about how to access our services through Autus - our disabled peoples user led charity and local offer websites.
Sharing Good Practice One of our team was featured as a case study in this publication produced by the Department of Work and Pensions (DWP) in partnership with the Employers Forum for Autism which includes employers such as Goldman Sachs, BT, Mitie and Norton Rose: Untapped Talent - English
Journey To Employment
3DNovations allows us to work flexibly with those who need our support and with other Disabled Peoples User Led Organisations over wide geographical areas - it would not only be more expensive but sometimes impossible for us to do this in any other way! Working via a 3D Cloud Campus also enables us to offer our staff with disabilities and health conditions or care commitments more flexible ways of working" - Donna Thompson, Autus Director of Operations and Quality
BBC Make It Digital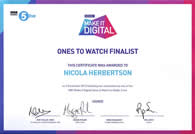 As part of the BBC Make it Digital initiative, BBC Radio 5 Live listeners nominated their Ones to Watch in the digital sector over the last eight weeks. The nominations, accompanied by on-air features, were designed to identify and celebrate the ground-breaking but often uncelebrated leaders of the digital industry. Nicola Herbertson was nominated, you can listen to Nicola Herbertson and others members of Hao2 at the BBC Make It Digital awards. Audio credit: BBC 5 Live Afternoon Edition.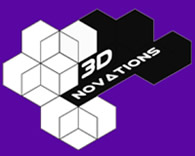 World Learning and Development Imagine talking to someone online whose typing shows they are intelligent and articulate – then discovering they are selective mute in real life due to autism-induced social anxiety. Their knowledge should qualify them to begin a career with great prospects, but it's going to waste because they can't get a job. You'd want to do something to change that, wouldn't you? World Learning and Development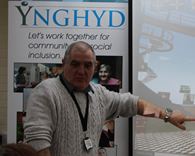 Robert's Story: Regained Confidence and Purpose For Engineer Following Health Problems An engineer whose life was limited by serious health problems has been able to regain confidence and make a significant contribution to the local community after experiencing the virtual world through the 3DNovations Digital Highways programme from Hao2. Read Robert's Story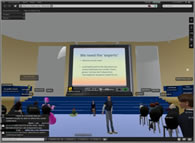 NAS Women and Autism event NAS Women and Autism Event 2011 "...something of a leap into the unknown for me personally (and for us as the NAS) and it absolutely exceeded all expectations. Everything else aside as a professional I would probably choose this method of attending a conference as the norm unless I needed to do some face to face networking." NAS Professional - July 2011

2011 Digital Services Feasibility Study Final Report We presented the findings from our successful TSB Feasibility Study at Innovate 2011.

For more information and further case studies, please contact us